Hot Press Best of Ireland 2014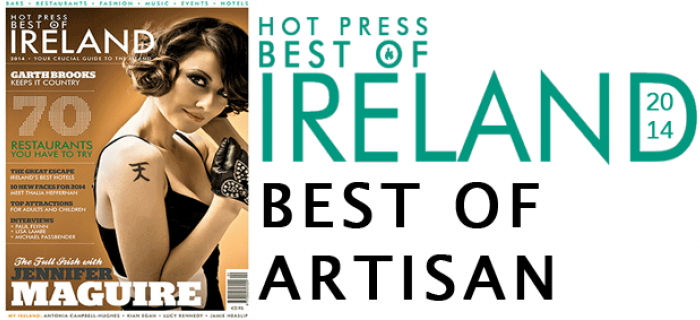 Stonewell Cider has been named in the country's Best of Artisan in the Hot Press Best of Ireland 2014 magazine.
Best Of Ireland features a team of leading journalists' top picks when it comes to the nation's best pubs, clubs, restaurants, venues, hotels, festivals, events and much more. It is an invaluable guide for visitors to these shores, as well as locals looking to get better acquainted the cream of the Irish crop.
It includes a comprehensive lifestyle guide, the 70 best restaurants in Ireland, venues, music, nightlife and our contributors' recommendations for entertainment, food, sport, fashion, tours and fun. The '24-Hour City' features provide the perfect guide on getting the most out of Ireland's top destinations.
Best of Ireland also features recommendations for Ireland from a string of celebrities including Kian Egan, Jamie Heaslip, Lucy Kennedy, Antonia Campbell-Hughes, Joseph O'Connor, Glenn Patterson, Catherine Fulvio, Wallis Bird, Emma Donoghue, Bernard O'Shea and loads more.
You can pick up a copy of the issue in most newsagents and shops nationwide, or order directly from www.hotpress.com