Cider Pancakes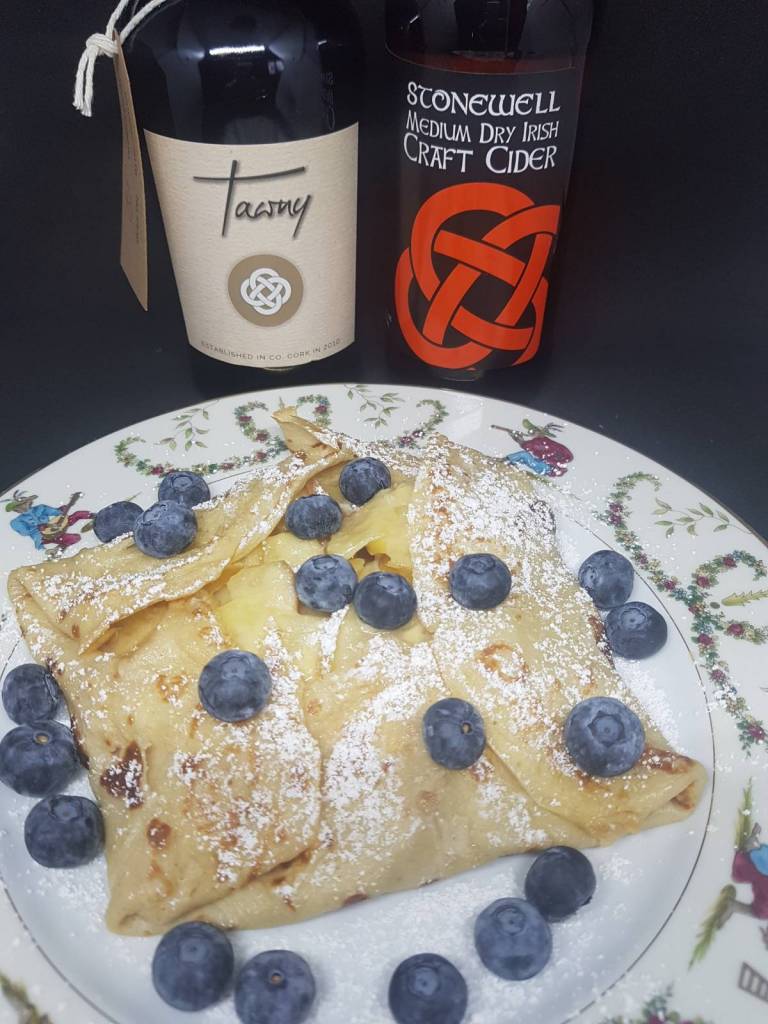 Looking for some pancake inspiration for tomorrow? Then look no further, as we have a delicious grown up take on the humble pancake. The perfect treat to enjoy with a cold glass of Stonewell! Let us know if you try them!
Ingredients
Pancake batter
250g flour
3 eggs
1 pinch of salt
250ml milk
250ml Stonewell cider
1tbsp melted butter or oil
1 tbsp sugar
Filling
2 apples
60ml Tawny Cream (10ml Tawny & 50ml fresh cream)
25g butter
Method
Mix the flour, salt and sugar in a bowl. Then add eggs one by one, mixing well after each egg. Little by little, pour the milk, the melted butter or oil, and then the Stonewell Cider.
Leave the batter to rest for an hour.
Meanwhile, peel and slice the apples and mix them with the Tawny Cream. Leave to rest for about 30 minutes.
Make the pancakes and keep them warm in a covered plate in a low heat oven.
Put a nob a butter in a pan and cook the apple mix for a little while.
Fill the pancakes with the hot apple mix and enjoy with a glass of Stonewell Cider.