Apple & Cucumber
When the gin craze was in full flight we looked across the garden hedge in wonder at its success and with even more bemusement when they started putting cucumber with the stuff. This inspired us to try and tackle that particular vegetable with our cider, refreshing and summery it was a great complement to our eating apple cider and for some it was a huge favourite.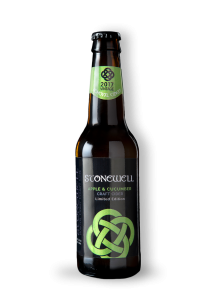 ---
Passion Fruit
Passion isn't in short supply at Stonewell and there's been plenty of it expended since we started more than a decade ago. Travel to exotic locations are a no go during Covid, so we thought we might bring a bit of the tropics to Ireland. Inside this bottle is a fusion of fermented Jonagored, fresh apple juice and a hint of natural passion fruit. A light yet fruity apple flavour with a hint of warmth".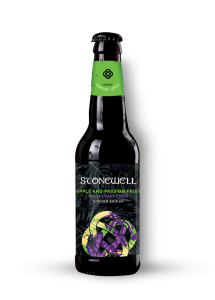 ---
10th Anniversary
This was a single estate bittersweet cider. We took Dabinett from the famous Cappoquin Estate and fermented three batches of juice separately. We used different yeast and nutrients to create unique characteristics in each which we subsequently blended together. The 10th Anniversary was extraordinary, with a warmth &depth on the palate and a delicious toffee apple note on the nose. So good we might need to celebrate our 10th anniversary again!