Stonewell Cider Draught Stockists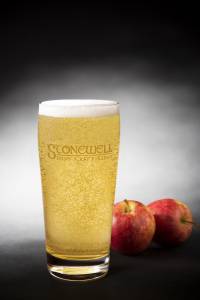 Fancy a pint of Stonewell Medium Dry Cider?
Then check out our list of stockists below who have our Stonewell Medium Dry cider on draught waiting for you, there's nothing better than a refreshing pint of Stonewell no matter what the weather is like! 
If you head to one of the stockists below for a pint don't forget to tag us @stonewellcider or use #stonewellcider, CHEERS!! 
• Ballymore Inn, Main St, Kimmeens, Ballymore Eustace, Co. Kildare
• Blue Haven, Kinsale 3 Pearse St, Sleveen, Kinsale, Co. Cork
• Brickyard Gastro Pub, Rockfield, Central, Dundrum, Dublin 16
• Cotton Ball, 18 Old Youghal Rd, Mayfield, Cork
• Courtney's Bar, 24 Plunkett St, Killarney, Co. Kerry
• Gallagher's Boxty House, 20 Temple Bar, Dublin
• Guy's Bar, Main St, Clifden, Co. Galway
• J.M Reidy, 4 Main St, Killarney, Co. Kerry
• Kennedy's Upper Main Street, Dingle, Co. Kerry
• Le Gueleton, 1 Fade St, Dublin 2
• McGinn's Hop House, 19 Woodquay, Galway
• O' Looneys, Beech House Marine Parade Wild Atlantic Way, Lahinch, Co. Clare
• Oak Alley, Main St, Maynooth, Co. Kildare
• Pigalle, 111 Barrack St, The Lough, Cork
• Simon Lambert & Sons, 37 S Main St, Slippery Green, Wexford
• The Armada, Spanish Point Rd, Breaffy South, Miltown Malbay, Co. Clare
• The Beach, Middlequarter, Inishbofin Island, Co. Galway
• The Flying Enterprise, South Gate Bridge, Sullivan's Quay, Cork, Cork City, Co. Cork
• The Morgue, Templeogue Rd, Templeogue Village, Dublin 16
• The Roundy, 1 Castle St, Centre, Cork
• Tribeton, 1- 3 Merchants Rd Lower, Galway