Like Clockwork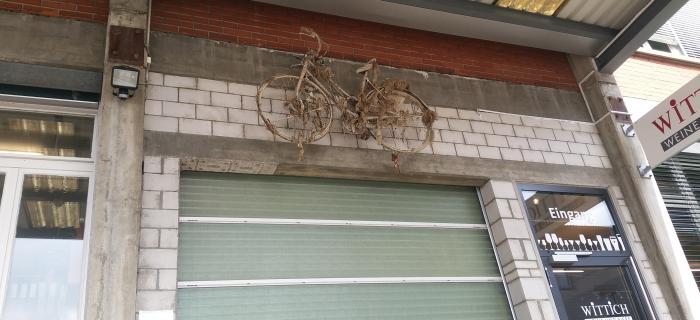 Following hot on the tracks of the first pallet of Finnbarra/Stonewell to the country, I find myself in Zurich.
A picturesque and intriguing city full of contrasting features. Household waste put out for collection on the incorrect day warrants a visit from the police and fly posters on signposts are scrupulously removed by the street sweepers as soon as they are applied. Yet despite all this order it is clear that the city is accommodating and socially liberal. I guess it's down to respect and responsibility – I've never been in a train carriage before where a bunch of young men dutifully clear up the slab of beer cans they've just guzzled and taken them off the train with them.
Once I've got a sense of the city and check out the market by visiting a few restaurants, bars and the paddy whackery of the Irish pubs I head onto my final point of destination.
Olten is a town 30 minutes to the east of Zurich. It is home to a population of 16,000 people and sits in the middle of a virtuous triangle, the urban centres of Zurich, Basel and Bern; all within easy reach. Located amongst the many businesses is our Swiss distributor, Wittich Weine und Bier. Wittich, an Olten native, set up his beverage distribution business 24 years ago, operating out the boot of his hatchback and garage. Since 1992 the business has come a long way – whilst keeping it small, he still only has 8 employees, the company numbers in the top 3 specialist beverage distributors in the country. In addition to an exhaustive global range of wines, there are over 800 beers on offer and most importantly a small but rapidly expanding range of ciders.
The rather quirky nature of the business, the entrance is adorned with a weed ridden bicycle pulled from the local river and hung above the door, belies its clear understanding of what it's about. Having spotted that cider was the strongest growth sector in the USA, my host Max decided it was time to get in ahead of the herd; all of which culminated in our meeting today.
Max, who thankfully speaks English having spent a few years in the Big Apple, tells me that the craft movement is still immature in Switzerland and the accompanying fairs and trade shows are only beginning to make themselves felt. Coupled with the fact that many alcohol wholesalers are family generational affairs that adopt change slowly (sound familiar? ;-)) it will take time. However, in the case of cider, Swiss consumption of apple juice and apple based beverages is high so the expectation is that juice only cider will prove a hit.
Having swapped stories, shared experiences of growth pains and discussed how real cider might find its way into the hearts of Swiss consumers I head off for a speedy lunch with Max before boarding my return train. Excited by the opportunity of spreading the delights of juice only Irish cider I am hankering to return and put my shoulder to that wheel.
If Swiss sales and distribution is any way as efficient as its train service, by which you could set your watch, it won't be a long time coming!
www.biershop-wittich.ch